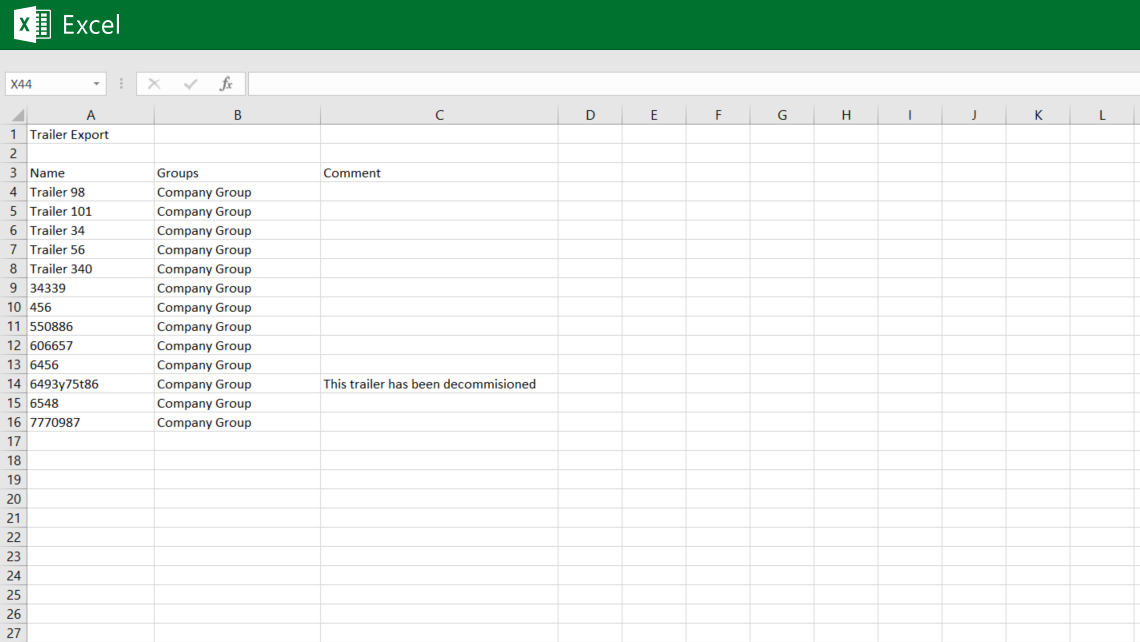 Description
Improve your asset management, efficiently export a list of multiple trailers in one go using the Bulk Export Trailers Add-In from the MyGeotab system. Once trailers have been exported from the MyGeotab through the Bulk Export Add-In, review each by trailer name, group and associated comments.
---
Features And Benefits
Reduce spend time spent importing trailers
Increase fleet productivity
Improve driver's workflow and decrease time spent searching for trailers in Geotab Drive
---
Instructions
1. From the main menu, navigate to Engine & Maintenance, then select Trailers.
2. From the Trailers page, select the Bulk Export Trailers button.
3. Review the exported trailers within the downloaded Excel sheet.
---
---
---
Device Plan Requirements
Pro, ProPlus, Regulatory