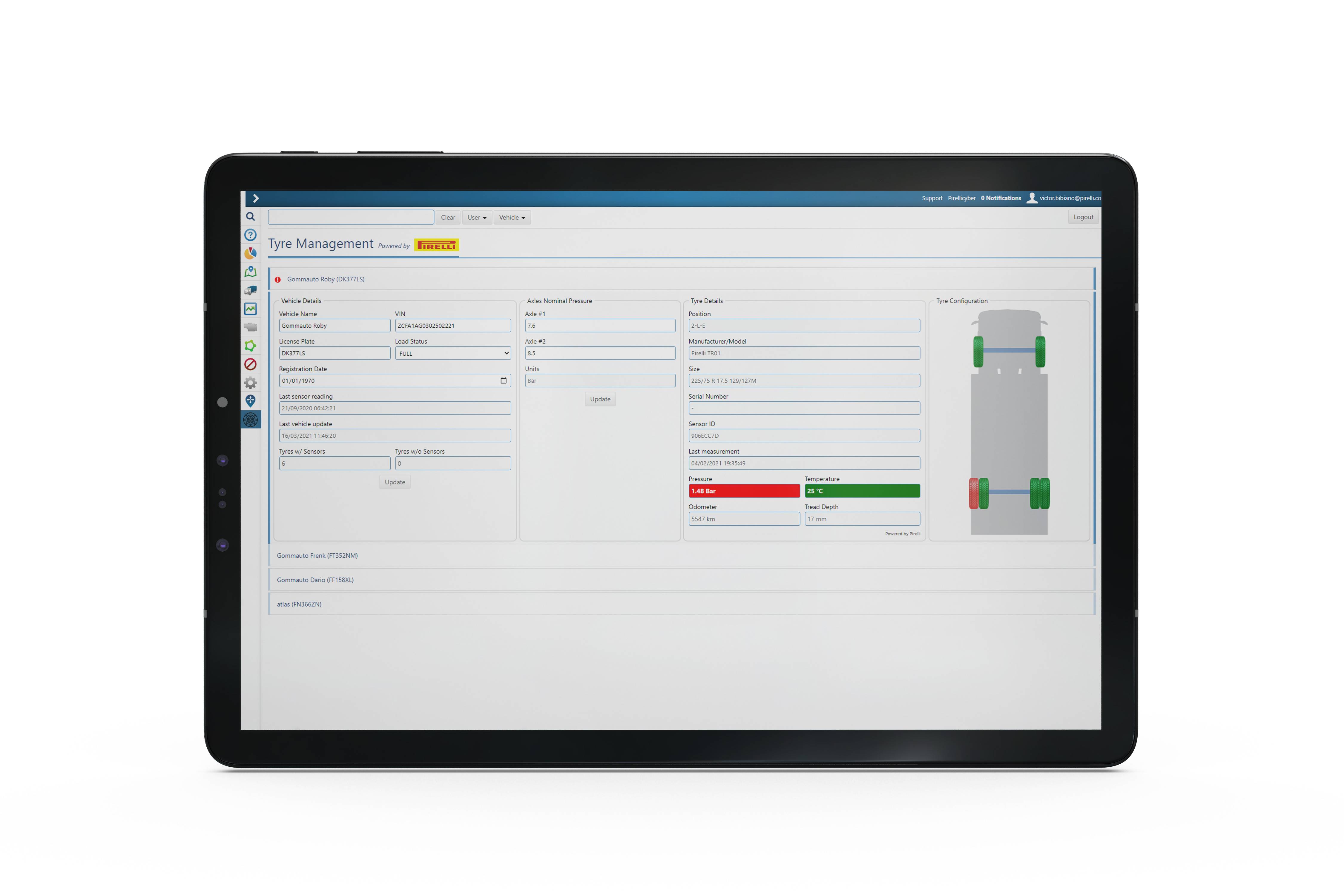 Description
Pirelli Cyber Fleet is a digital solution for increasing savings, safety and sustainability for the transportation business. By connecting all tyres, the system monitors tyre pressure and temperature in an easy, convenient, and flexible way. The data collected from the tyre sensors fitted on the vehicle allows fleets and their maintenance operators to improve tyre management, while optimizing fleet operating costs and timelines.
Access this data through two digital interfaces: the Cyber Fleet App, for a quick daily check, and the Cyber Fleet Add-In integrated within MyGeotab platform, for remote control of latest data readings.
---
Features And Benefits
Easy installation: sensors are fitted into the inner liner of the vehicle's tyres and the solution does not require any other additional hardware to be installed on the vehicle.
Visibility into all fleet vehicles and their tyres, with the chance to create different users for all the fleet's members.
Monitoring of tyre condition: pressure – measured, compensated and target – and temperature.
Notification of tyre maintenance interventions.
Digital Pressure Gauge for an easier tyre pressure adjustment (if using the Cyber Fleet App).
Monitoring of tyre mileage.
---
---
---
---