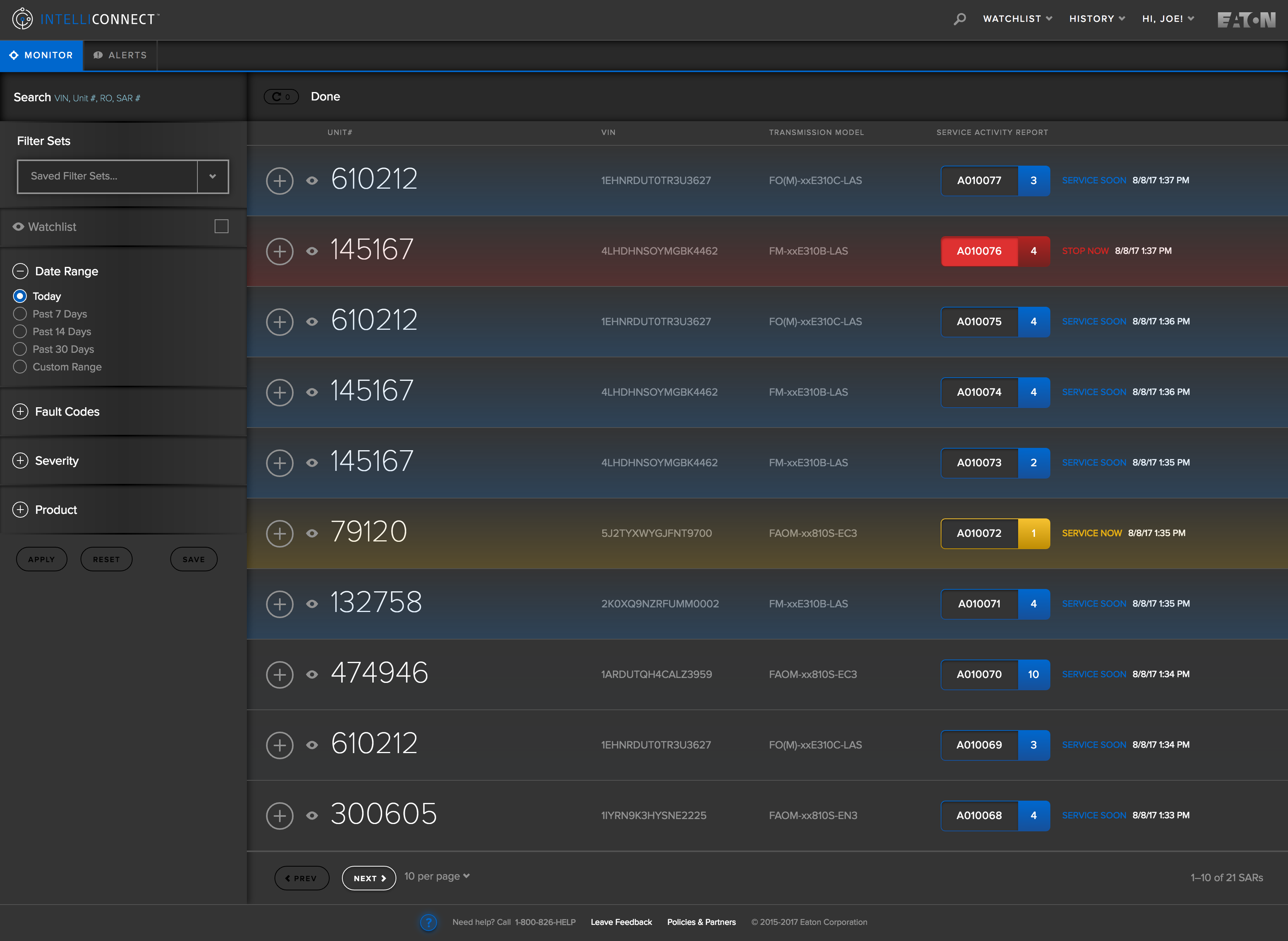 Description
IntelliConnect™ Remote Diagnostics by Eaton connects Geotab data with Eaton expertise to provide insight into the operations of the Eaton and Eaton Cummins automated transmissions in your fleet.
IntelliConnect Remote Diagnostics provides near real-time monitoring of the vehicle fault codes provided by Geotab, prioritizes the critical events, and has technical experts on hand to prepare accurate and comprehensive action plans.
When fault codes occur on a vehicle that is powering a load it can have concerning and expensive consequences. Our vehicle system experts create comprehensive fault code action plans beyond only reading transmission fault codes. Using a holistic systems approach, we look at data from other vehicle components to determine potential root causes and solutions.
No one knows Eaton and Eaton Cummins transmissions better than our team of experts. Other systems have limited insight into Eaton and Eaton Cummins transmission fault codes, and only IntelliConnect can diagnose our complete list of fault codes. Use our solution and feel confident knowing you won't ever waste time and money on triage, diagnosis and missed preventative maintenance opportunities.
---
Features And Benefits
Live monitoring of fault information
Location and map view
Fault severity identification
Fault code action plans
Vehicle history
Vehicle watchlist
Service activity report (online and pdf)
Custom views
Custom alerts provided via email, OEM portal, or Eaton IntelliConnect portal
Eaton IntelliConnect is included with every Eaton automated transmission.
---
---
---
---