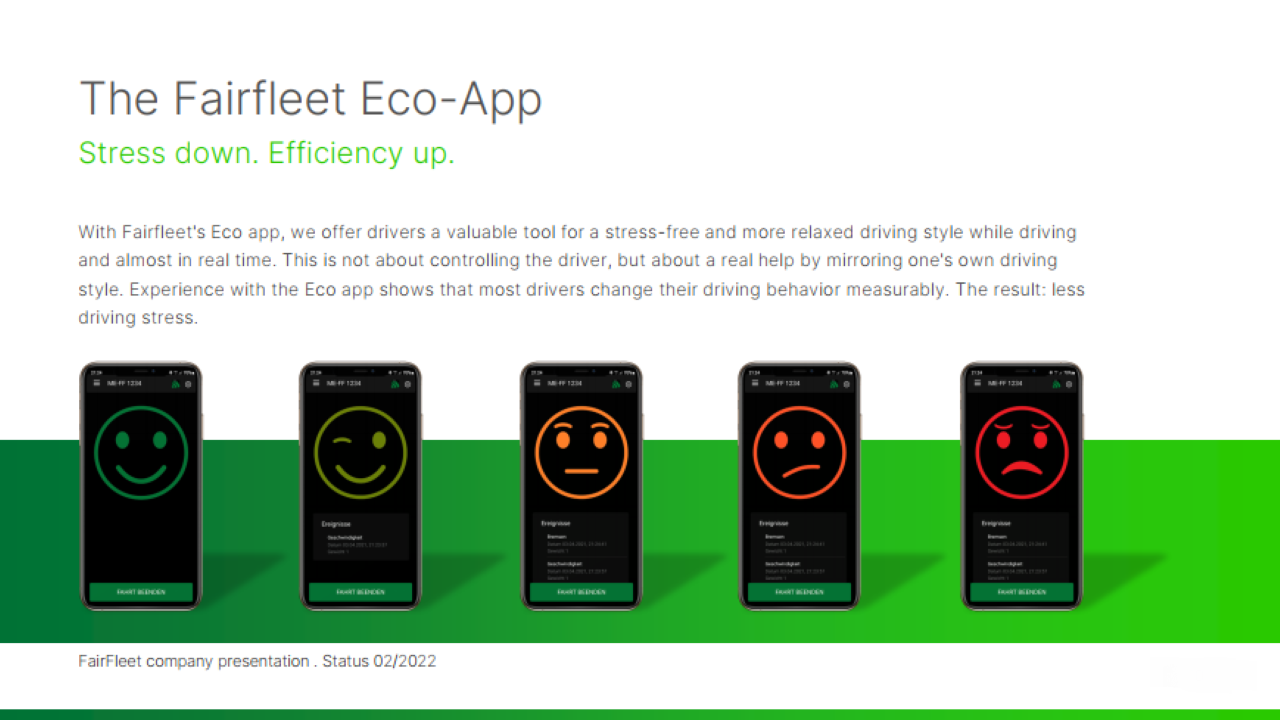 Description
Looking for a solution to promote economical and stress-free driving? Then the Fairfleet Eco-App is the right product for you.
The Fairfleet Eco-App helps drivers to drive in a stress-free and relaxed driving style, reducing fuel and energy costs as well as CO2 emissions. The Fairfleet Eco-App can help to reduce the risk of accidents and vehicle wear and tear.
---
Features And Benefits
Features
The mode of action of the Eco-App
The Eco-App Concept
Stress down. Efficiency up.
Eco-App documents
Handling and use
Evaluation and scoring
Added values and references
Benefits
Reduction of energy and fuel costs
Reduction of CO2 and pollutant emissions
Reduction of fine dust pollution
Reduction of noise pollution
Reduction of maintenance and wear
Reduction of accidents and accident severity
Increased passenger comfort/less accident
Positive external image
Stress reduction
Live driver training
---
Instructions
Requires specific settings in the MyGeotab database by Fairfleet and training.
---
Specifications
ProPlus Mode, mobile internet capable device (Android, IOS)
---
---
---