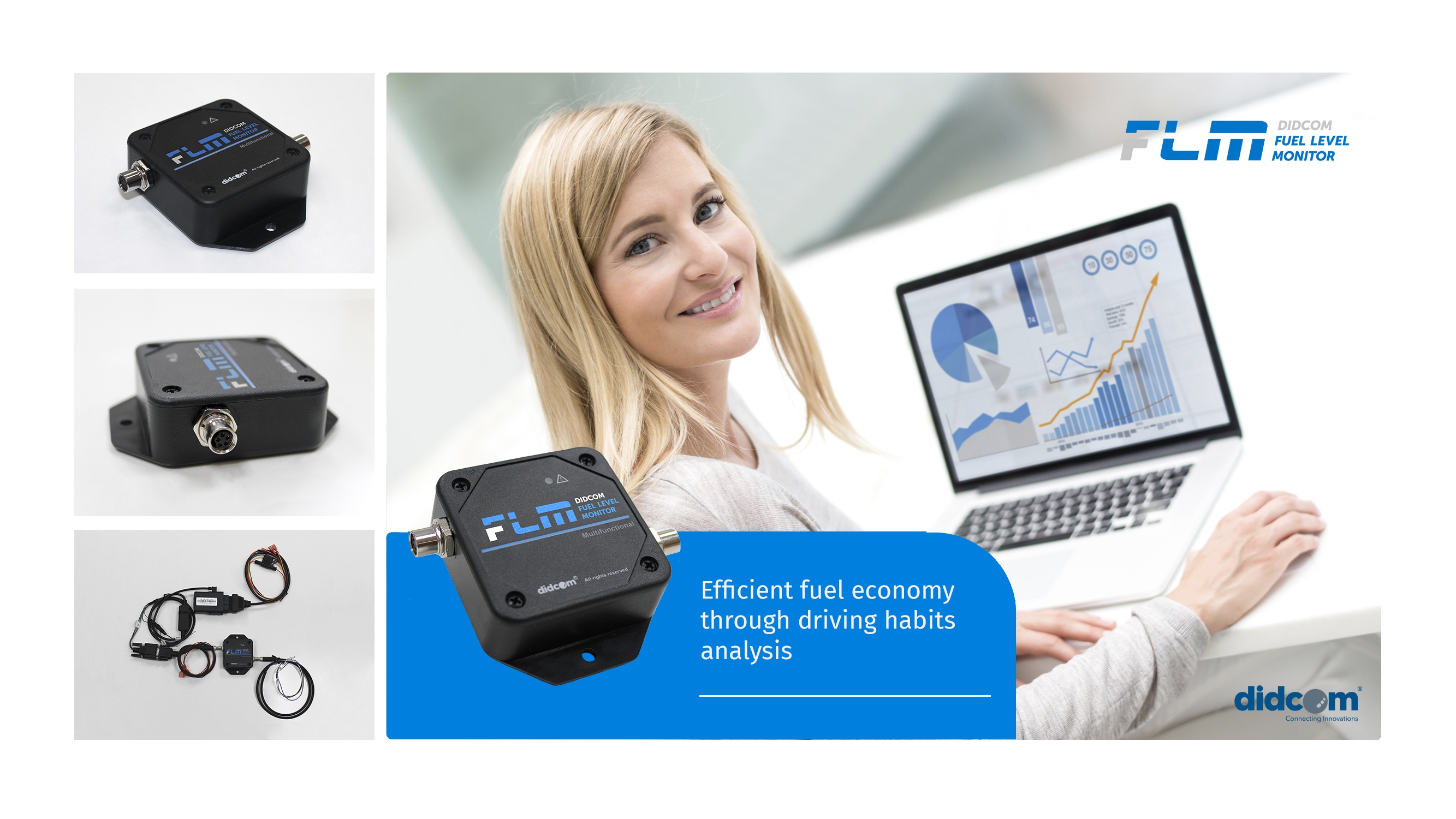 Description
Didcom Fuel Level Monitor (FLM) offers analysis and interpretation of fuel consumption and performance measurement. It gives fleets the ability to accurately track fuel usage through reports and notifications of fuel level status. This critical information helps ensure vehicles are being correctly filled and ensures fleets can avoid fuel theft.
FLM collects fuel level data through the sensor hardware, sending it to the GO device via Geotab's IOX-RS232. This data is then displayed in MyGeotab through the Fuel Add-In. Integrate this solution with all the main capacitive sensors in the marketing, making it easy to add to any fleet.
---
Features And Benefits
The device notifies the fuel efficiency in the operation in a continuous way, with analysis of the behavior of the parameters that directly influence its result.
Features:
Compatible with fuel level sensors from Epsilon, Technoton and Mechatronics, others on request.
Totally integrated with Geotab status data, showing all the information as engine diagnostics.
Benefits:
Avoid fuel theft
Improve engine life
Validate fill ups
Greater fleet efficiency
---
---
---
---