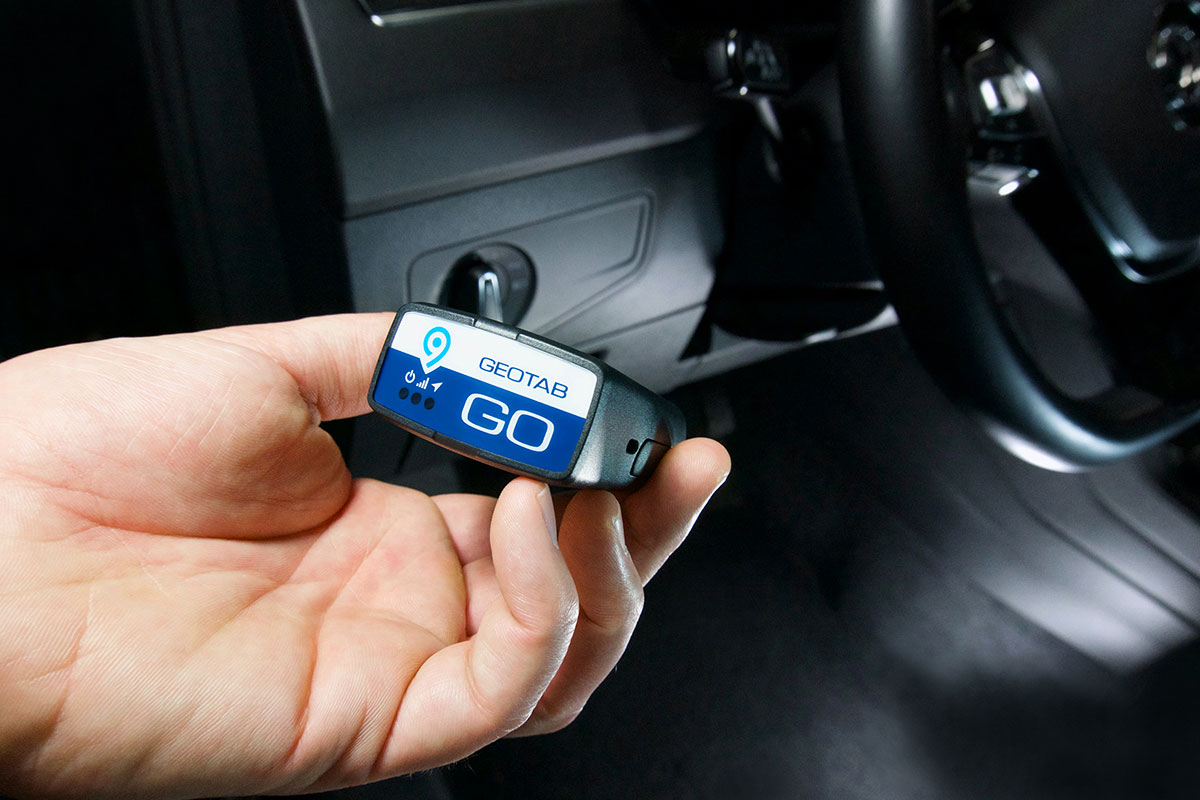 Description
Built to support your fleet now and into the future
Welcome to the most powerful GO device yet. The Geotab GO9 is redesigned from the ground up, featuring a 32-bit processor, 4x more memory, 5x more RAM, and a gyroscope. The GO9 allows you to lead your fleet into the future with expanded capacity for further native vehicle support improved fuel usage support, electric vehicles and global expansion.
Geotab innovation
Using Geotab's patented tracking algorithm, the GO9 accurately recreates vehicle trips and analyzes incidents. The GO9 also offers in-vehicle alerts to instantly notify drivers of infractions and provides live coaching for driver's on-road performance through the use of hardware Add-Ons. The GO9 does not require a dash-mounted antenna or any wire splicing.
Powerful add-ons
The Geotab online fleet management platform can be extended even further, at any time, to provide added flexibility and integration with third-party providers. Choose any Add-On that suits your needs, such as satellite tracking, driver ID, hours of service (HOS), temperature tracking, camera systems, and more.
---
Features And Benefits
GO9 Highlights
Increased code space lets you add features without sacrificing storage space, extending the life of the device.
A 32 bit processor, 4x more program memory, and 5x more RAM for a faster device with better data processing power.
Support a wider range of vehicle protocols limiting the need for adapter harnesses in some fleets.
Addition of a gyroscope enriches the harsh braking, acceleration, and accident data captured.
New Global Navigation Satellite GNSS module (GLONASS+GPS support) provides even more accurate location data.
Over-the-air software updates ensures the software is always up-to-date, fully optimizing device security, safety, and efficiency.
New provisioning process ensures the latest firmware and configuration are applied at the time of install, eliminating shelf stock and the risk of running outdated firmware.
Standout Features
Highly accurate GPS vehicle tracking
Near-real time vehicle data capture
Intelligent in-vehicle driver coaching
Breakthrough accident detection and notification
Engine and battery health assessments
Compact, durable design
LTE Connectivity (select regions)
Device expandability via IOX technology
End-to-end cyber security
Built-in auto-calibrating accelerometer and gyrometer
---
Instructions
Simple Installation
Simply plug the GO9 directly into your vehicle's OBD II port or with an adapter where needed. No antenna or wire-splicing required. The device auto-calibrates to accommodate for installation in any orientation.
For heavy-duty trucks, always use a vehicle-specific harness when offered by Geotab or the vehicle manufacturer (see Harness Identification and Application [PUB] and North American Harness Assessment Cheat Sheet GUIDE V2.0 [PUB]) . Where a heavy-duty truck-specific harness is not offered by Geotab or the vehicle manufacturer, use the adapter harness (HRN-CG13S1) for any 16-pin (OBDII) installation method to avoid possible GO device damage.
---
---
---
---