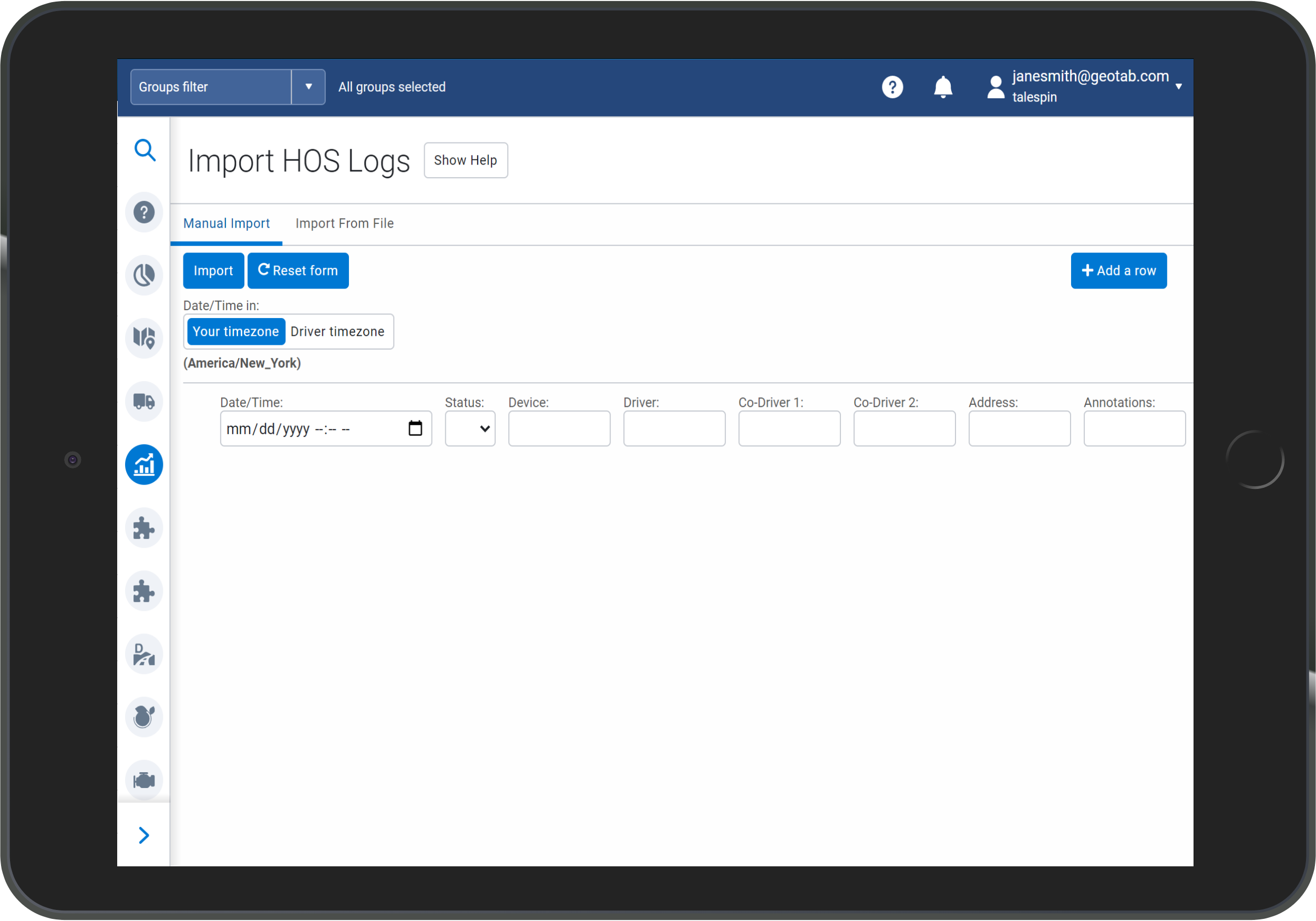 Description
The Import HOS Logs Add-In allows fleets to import hours of services logs of drivers that were previously in another system into the MyGeotab portal.
---
Features And Benefits
• Easy-to-use tool
• Keep driver's HOS logs in one central location
---
Instructions
1. From MyGeotab main menu select Activity > HOS..> Import HOS Logs.
2. Fill in the fields under the "Manual Import tab". Date/Time, Status, Driver, Address and Annotations are all required.
3. Alternatively, use the template under the "Import From File" tab to import HOS logs from a csv file. Date/Time should be in ISO date time (UTC) format (i.e YYYY-MM-DDTHH:mm:ss.sss)
4. Click "Import" to add the HOS logs to the database.
---
---
---
Device Plan Requirements
Regulatory, ProPlus, Third-Party Device Plan, Pro