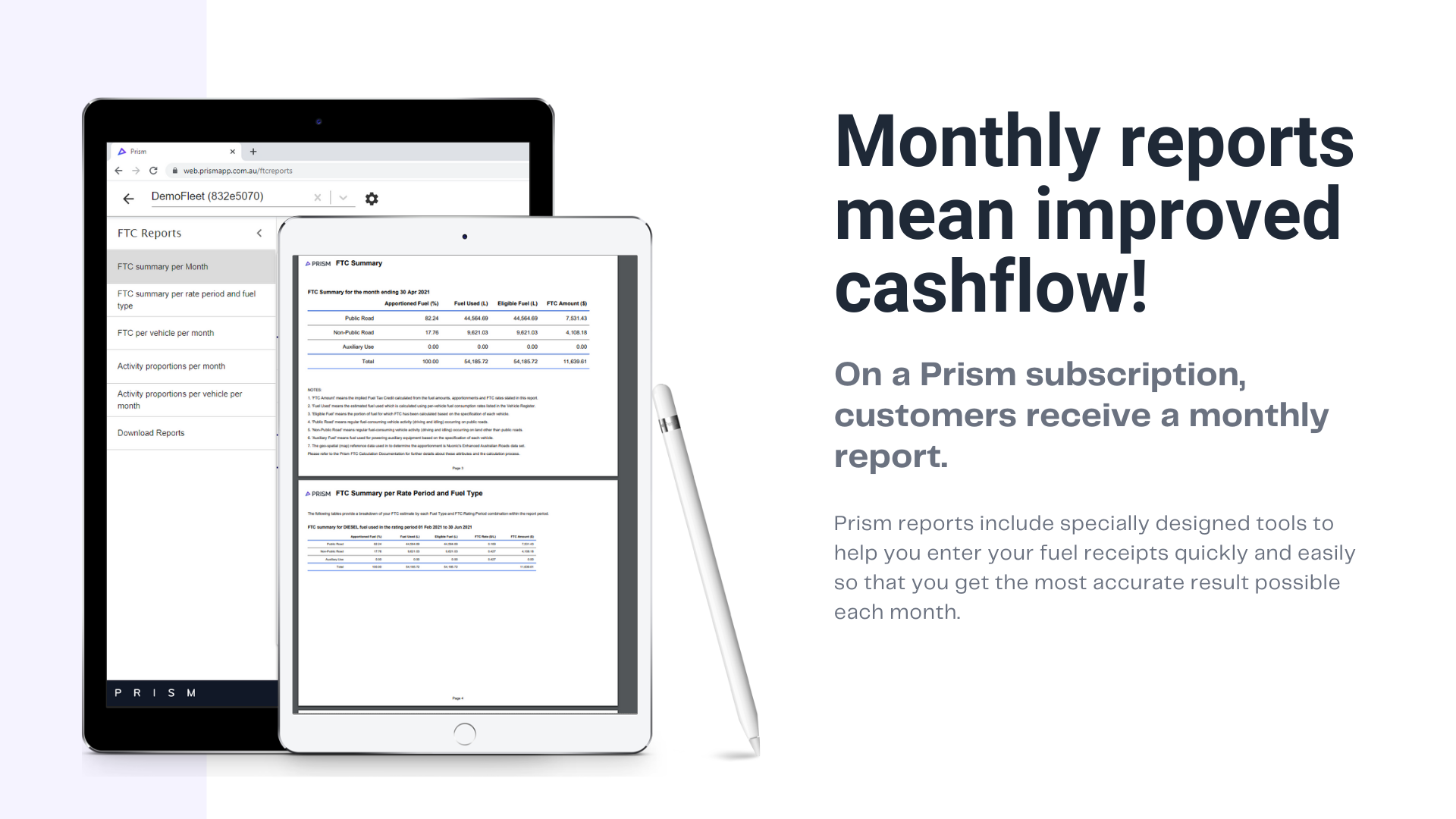 Description
PRISM automates your FTC calculations by using advanced GPS analytics and your existing telematics data!
Connecting with your telematics, Prism automatically analyses your vehicle activity data with spatial mapping data and apportions your fuel use to public and non-public roads. Prism then provides customers with a monthly FTC report containing a breakdown of the fleets activity in relation to Fuel Tax Credits.
---
Features And Benefits
Maximize your claim and minimize your risk with precise identification of off-road activity across your entire fleet. Make your claim calculations super easy and super accurate with full automation and transparency.
Key features
Account Configuration managed by Prism team
Receive Monthly FTC reports – straight to your inbox!
Highly customizable vehicle register – Including auxiliary apportionment
Access to the Prism Web App containing fleet analytics tools
Ongoing support from the Prism support team
Benefits
Non-public road apportionment accuracy
Improved cash flow – with monthly FTC reports
Automated calculation – 75% reduction in workload
Optimized FTC amount with full transparency
---
---
---
---