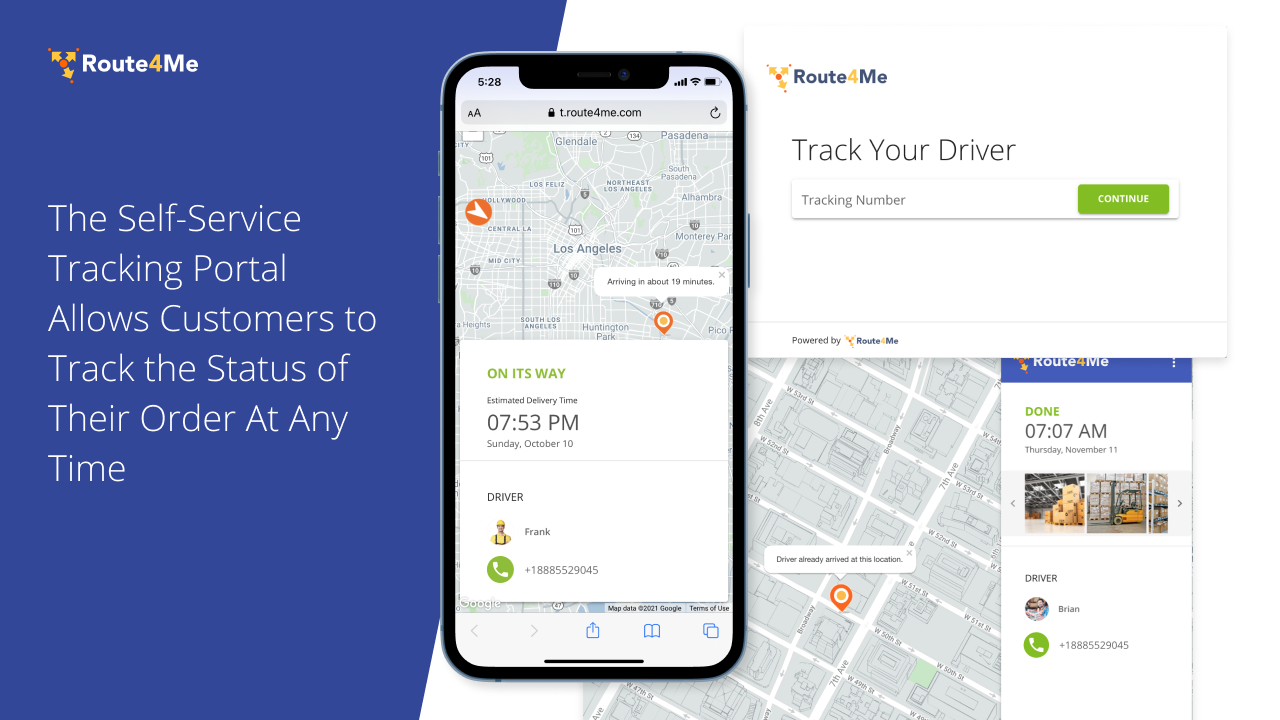 Description
Quickly Automate and Send Notifications & Alerts to Customers via Email & Text
You need to get work done and want to make sure your customers are always happy.
Notify4Me is the perfect solution for any business that needs to keep their customers updated on the status of an order, delivery or service.
Click on the "Request Information" button and Contact Us today to set up a free trial!
---
Features And Benefits
We help businesses provide near real-time ETA notifications with a probable time of arrival at the destination.
Our system can be set up in minutes and will automatically send updates as soon as they happen so you don't have to worry about it!
Your customers' happiness is our top priority.
Not only does Notify4Me elevate the customer experience by providing them with constant updates on the location and timing of their upcoming deliveries. Notify4Me saves business owners from spending hours on hold updating each individual customer about how long they will have to wait for their package or driver!
The Quality of Amazon Without the Cost
As the world's most-used route optimization software, Route4Me combined with Notify4Me allows a business to deliver the highest quality customer experience while reducing costs. Not only can you save time and money, you can also lower your carbon emissions.
Be comfortable in knowing you are providing the best customer service possible.
Today customers demand transparency. To stay ahead, businesses need to provide automatic updates for customer orders.
Stop Wasting Time and Get Peace of Mind by Automating ETA Alerts and Notifications to Customers
Get peace of mind knowing that your customers will get their orders on time.
You'll never have to worry about missing a delivery again.
Your customers will be so happy they won't want to shop anywhere else.
Automatically send action-triggered notifications & alerts when order is dispatched, driver is on the way, the driver has arrived, etc.
Share tracking information by Email or SMS messaging
Customize & personalize notifications with customer names, order details, ETAs, etc.
Customize notifications styling to fit your brand, using your own logo, color scheme, and more!
What Your Customers Get That Will Help Make Them Loyal Repeat, Rabid Fans Of Your Brand
Make sure your customers never feel left in the dark. In addition to receiving your notifications, your customers can check on their orders at their own convenience. With the Customer Portal:
Customers can relax knowing they'll be updated if there are any issues with their order.
Your customers can avoid the hassle of waiting around at home all day waiting on the driver.
Customers will feel less stressed about waiting for a driver to arrive and will know what to expect with every purchase.
Track the status of their order with tracking information sent via SMS or Email.
See your drivers on a map in real-time.
See dynamic driver ETAs, delivery time windows, and even images of completed orders.
Receive a high quality experience, similar to USPS tracking, UPS tracking and FedEx tracking.
Click on the "Request Information" button and Contact Us today to set up a free trial!
---
---
---