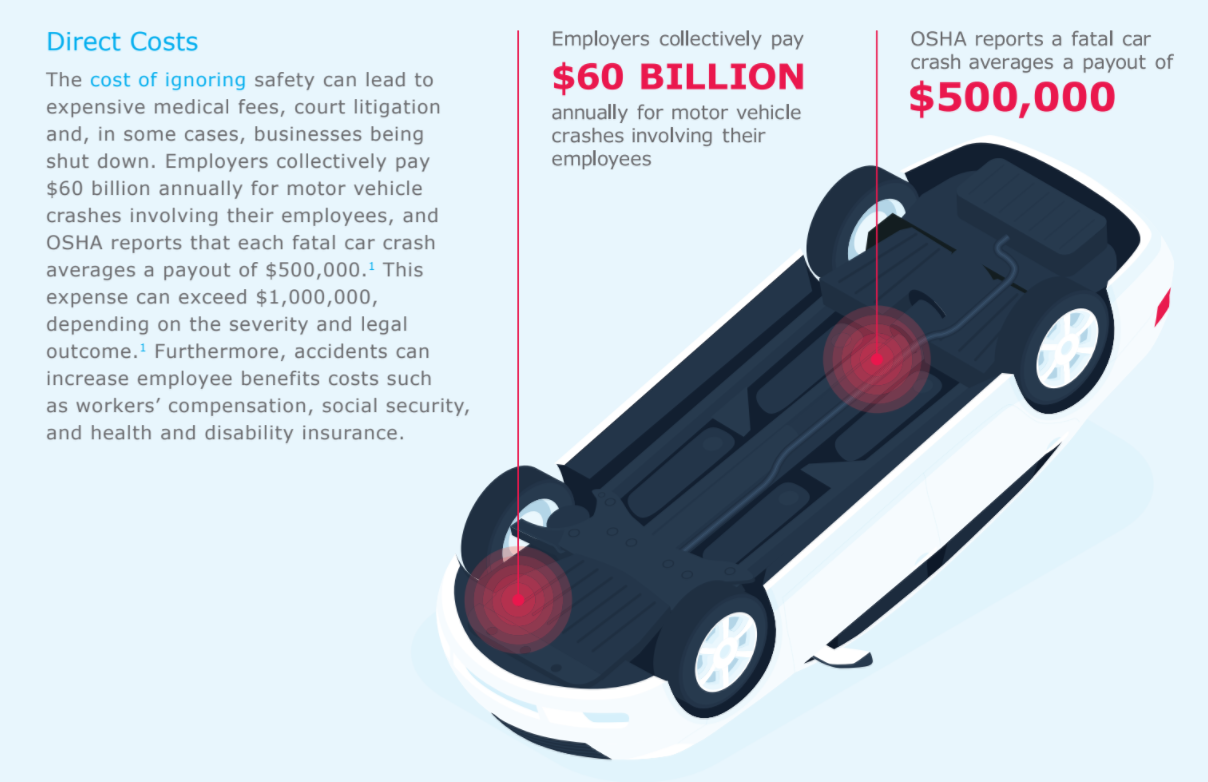 Description
The Driver Safety Scorecard helps to see which drivers or vehicles need training with certain behaviors. It helps to be proactive in lessening the amount of accidents by seeing trends in risky behavior. The Driver Safety Scorecard Report focuses on three primary elements of unsafe driving: aggressive driving, seat belt usage, and speeding. The report does not take into account distracted driving behavior; however, symptoms of distracted driving often overlap with other forms of unsafe driving. This report is designed to maximize driver safety and identify a fleet's riskiest drivers. This report will compliment any fleet's safety measures, and act as a powerful tool for gauging their drivers' safety risk.
---
Features And Benefits
Increase driver safety
Identify risky drivers
Recognize safer drivers
Reduce possible accidents
Enhance internal safety policy
Mitigate potential for traffic violations
Lower vehicle maintenance costs
Improve insurance rates
Curb employee benefits costs
Minimize vehicle downtime
---
Instructions
For instruction on how to set up the rules required to set up this report please, review the Driver Safety User Guide. For more details on the report logic, please review the Driver Safety Scorecard Whitepaper below.
---
---
---
---