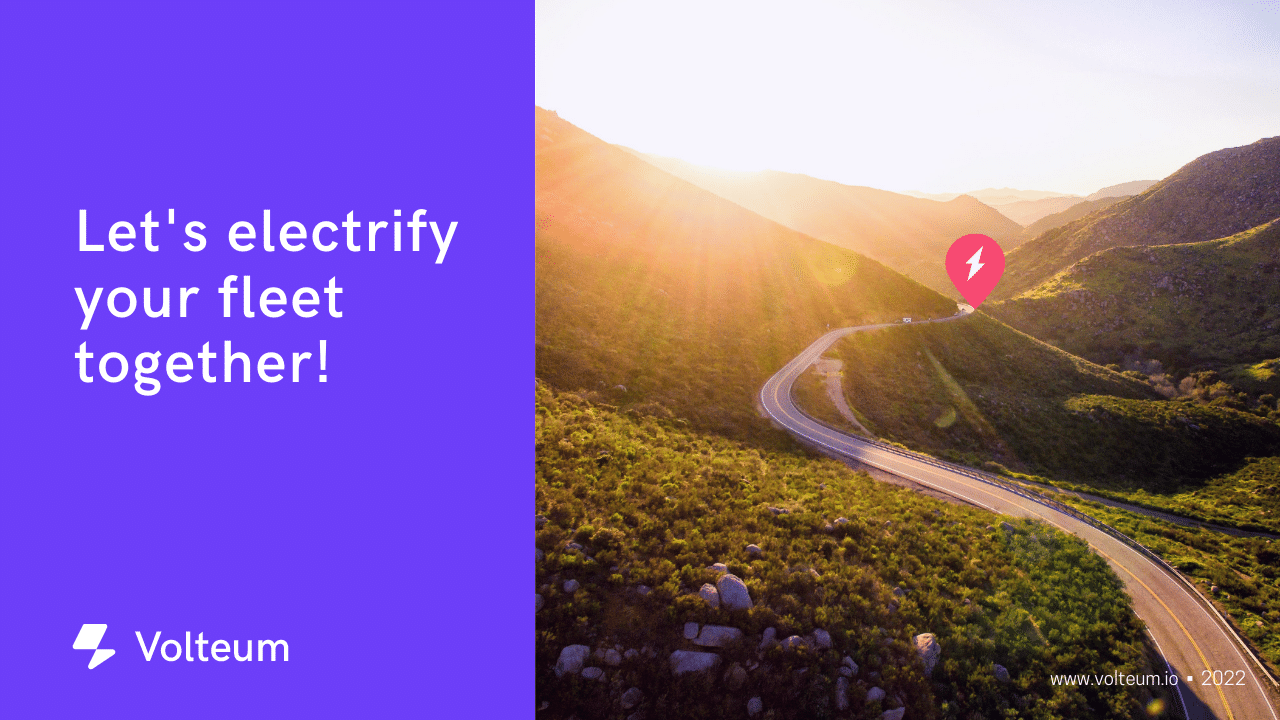 Description
Volteum predicts the energy need of the EVs for the trips. Our algorithms plan the best routes for all the vehicles and optimize the charging sessions to avoid running out of juice. Moreover, Volteum calculates the costs of the charging sessions as well and provides a charger database with live occupancy data covering 80% of the European market.
---
Features And Benefits
Volteum features help you operate your electric fleet easily and effectively.
Get the most out of your electric fleet with Volteum's key features
Electric Vehicle routing:

We plan the best routes for your EVs, calculate if your current charge is sufficient for the trip, and also insert optimal charging points if needed.

Charger and EV databases:

Our ever-growing EV and charger databases are also available for our customers with live data from 150k+ chargers over all of Europe.

Consumption modelling:

We calculate the energy need of your upcoming trip in advance based on the live data coming from your EVs.

Charging time & price:

We precisely calculate how much time is needed for your next charging session and how much it is going to cost.
Eliminate fears of using electric vehicles
Say goodbye to range anxiety, unpredictable energy usage and range

Get to know the charging time and price

Know the charger locations and real-time availability

Forget time-consuming route planning processes

Optimize the use of your electric vehicles
Enjoy the benefits of Volteum
Support the operation of electric fleets with efficiency and ease in daily e-fleet management

Reduce the probability of running out of charge

Use electric vehicles with confidence

Save costs by efficient operation

Predictable charging time, no more delays, always arrive on time

Confidence using electric vehicles
Easy to use web application and mobile interface on MyGeotab App.
---
---
---
---